Ceramic Piston
Brand Name

3X ceramic parts

Material Type

99% alumina ceramic

MOQ

10 pieces

Specification

stardard or custom

Shape

cylinderical

Color

white or beige

Surface finish

fine polished or not

Application

for Pump
Ceramic Piston for Interpump we normally have stock for below dimension :
ODxIDxLength
15x8x30mm
15x8x35mm
18x8x30mm
18x8x35mm
20x11x40mm
28x13x45mm
20x14x50mm
General Pump Ceramic Plunger Sleeve Kit | Interpump Piston Sleeve Repair:
General Pump, sometimes known as Interpump, produces one of the highest quality pressure washer pumps in the industry. All pumps will require service, maintenance or repair at sometime during their life, due to being under constant strain and motion. Abuse can also cause downtime and costly repair, and running in bypass for extended periods of time (pressure washer is running, but no water flow through the nozzle) can cause high temperatures within the pump head, resulting in damage to water seals and ceramic piston sleeves.
If a ceramic plunger sleeve is broken or cracked, it can allow water into the pump body, mixing with the pump oil, which reduces the lubrication of the pump, causing possible pump failure. Also, if broken, the shards of ceramic from the piston sleeve can flow through the water system, damaging other pressure washer components such as the unloader valve.
Use this 8.703-190.0 20mm ceramic plunger on General Pump T and TS Series pump models shown below. A cracked or broken ceramic piston can allow water into the pump crankcase, reducing lubrication and possible pump damage. A broken ceramic plunger can also sometimes be seen by a slight water leak between the pump body and pump manifold. Failure to replace a broken ceramic piston can result in further damage to pump, pump seals, unloader valves, and other pressure washer parts.
General Pump Part 47040409
General Pumps: T1011, T9211, TS1021, TS1011, TS1041, TS1511, TS1531, TS2011, TS2021, TS1331-B
REPLACES PART NUMBERS: 104803, 107892, 15-060009182, 87031900, 87037510, 8.703-151.0
Drawing of Ceramic Piston 18X11X40mm :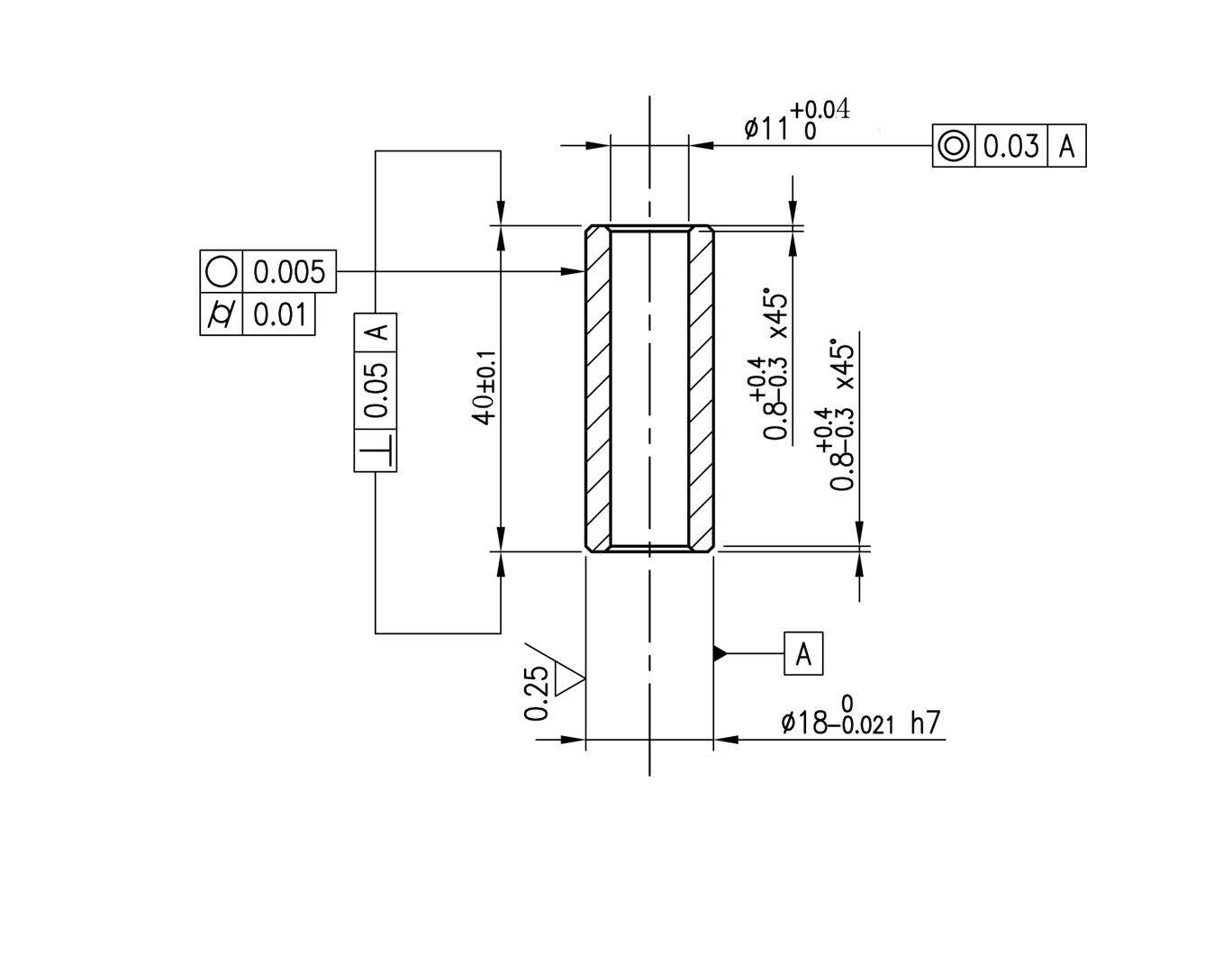 Online Inquiry