Alumina Ceramic Tube Inner Diameter 4mm 3mm 2mm
Brand Name

3X Ceramic Parts

Material Type

99, 99.5, 99.7 alumina ceramic

Forming Way

extrusion

MOQ

5 pcs

Specification

OD6.35xID4xLength167mm

Main Property

high temperature resistant

Diameter

6.35mm

Max working temperature

1700℃

Delivery Time

7 days around if stock available

Shipping Way

by express

HS CODE

8547100000

PACKAGE

Safety packing
2mm 3mm 4mm Small Inner Diameter 99 Alumina Tube OD 6.35 x ID 4mm x 167mm
Small Diameter Alumina Ceramic Tube/Alumina Pipe
Alumina ceramic tube application range is very wide,ceramic tubes are widely used in various industrial furnace for supporting,threading and insulation etc perpose .Are widely used in thread tubes,forming tube,and oxygen (nitrogen) tube etc.
Our alumina ceramic tubes are exported to more than 30 countries. The quality of our products is deeply liked by customers. Crucible products are also purchased by many university laboratories and mining laboratories. Parts products are also ordered by many large machine companies.
All products through the German DIN standards: DIN43724 / DIN43725 / DIN40680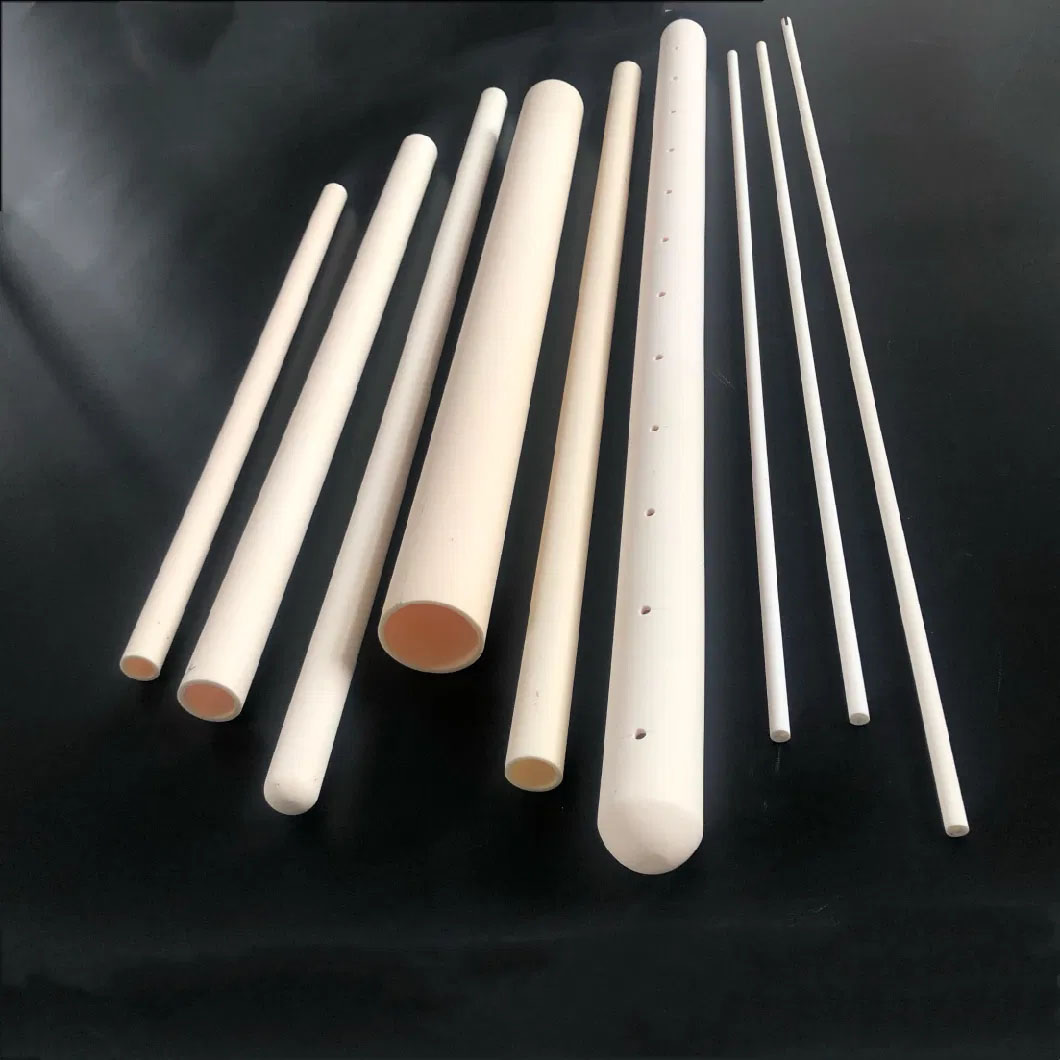 We only make high purity alumina ceramics
High-purity alumina content 99.3% -99.5%, other alumina ceramics 92% -99%.
The color of high purity alumina product is milky white, and other products are pink or white. The higher the purity, the more transparent the color.
Alumina is a refractory material, the higher the purity, the better the refractory effect
After high-purity alumina ceramics are fired and cooled in a 1800-degree high-temperature kiln, the products are not easy to break when they encounter high temperatures. Other ceramics are fired at 1500 ºC ~ 1800 ºC.
The volume density of high-purity alumina> 3.92 g / cm3 has a smooth surface and is not easily corroded by chemicals. The bulk density of other ceramics is> 3.70 g / cm3 ~> 3.85 g / cm3.
High purity alumina has good hardness and good wear resistance.
High purity alumina products have a longer service life.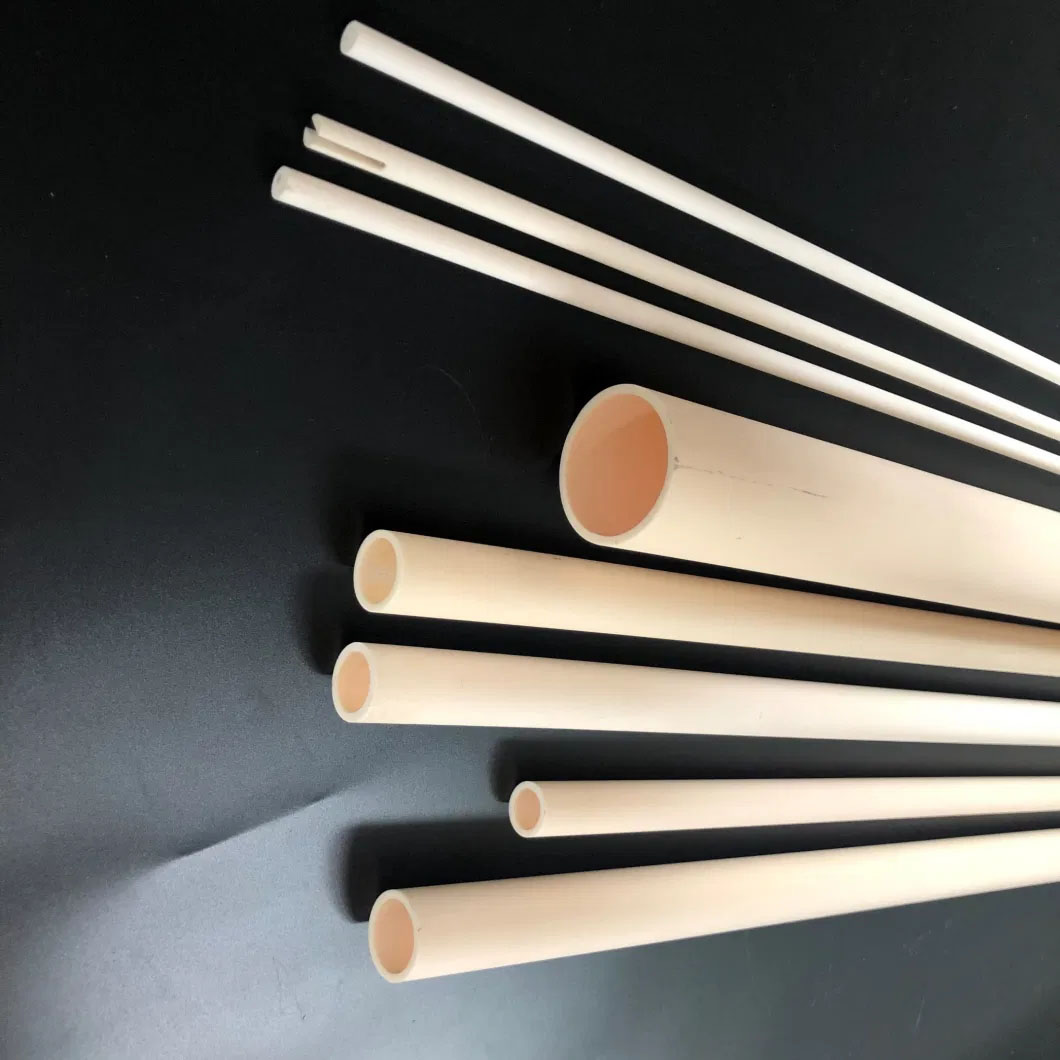 Composition table
| NAME | CONTENT(%) |
| --- | --- |
| Al2O3 | 99.3-99.5(99.7) |
| SiO2 | 0.3-0.5 |
| CaO+MgO | 0.2-0.3 |
| K2O+Na2O | 0.2-0.35 |
| Fe2O3 | <0.1 |
| OTHER | <0.05 |
Alumina ceramic performance index
NO.
Property
Unit
Alumina
1
Al2O3
%
>99.3
2
SiO2
%
-
3
Density
g/cm3
3.88
4
Water absorption
%
0.01
5
Cold compressive strength
MPa
350
6
20ºC leakage rates
Torr/L.sec
<10-11
7
Twisting in high temperature
mm
0.2 allowed in 1600ºC
8
Bonding in high temperature
not bonded in 1600ºC
9
20-1000ºC coefficient ofthermalexpansion
mm.10-6/ºC.m
8.2
10
Thermal conductivity
W/m.k
25
11
Electric insulation strength
KV/mm
20
12
20ºCdirect current insulation resistance
Ohm/cm
1014
13
High-temperature insulation resistance
1000ºC MΩ
≥0.08
1300ºC MΩ
≥0.02
14
Thermal shock resistance
4 times not cracked in 1550ºC
15
Maximum working temperature
ºC
1800
Online Inquiry