Ceramic Pump Shaft
Brand Name

3X Ceramic Parts

Material Type

Alumina Ceramic or Zirconia Ceramic

MOQ

5 Pieces

Specification

customized

Density

3.6~3.9g/cm3

Surface finish

Polished or not

Application

Pump Motor

Main Property

Thermal Insulating
3X supply Ceramic Pump Shaft below regular Dimension :
Diameter2.5mm/3mm/3.5mm/4mm/4.5mm/5mm/6mm/8mm/10mm/12mm/14mm/16mm/18mm Ceramic Water Pump Shaft
Alumina Ceramic Pump Shaft :
Alumina ceramic Pump shaft can be divided into two categories: 99% alumina ceramic pump shaft and 95% alumina ceramic pump shaft . 99% alumina ceramic mainly aims at some small diameter shafts, mainly serving middle end customers. 95% alumina ceramic generally aims at some large diameter shafts, mainly serving medium and low-end customers.
Zirconia Ceramic Pump Shaft :
Zirconia ceramic pump shaft, mainly for some ultra-high-speed rotating water pump, mainly for high-end customers.
Application and advantages of ceramic pump shaft and sleeve:
Brushless DC magnetic drive water pump adopts electronic commutation without carbon brush commutation. High performance ceramic shaft and ceramic shaft sleeve are used. The shaft sleeve and magnet are integrated to avoid wear. Therefore, the service life of magnetic pump is greatly enhanced. The stator part and the rotor part of the magnetic isolation water pump are completely isolated. The stator and circuit board part are sealed with epoxy resin, which is 100% waterproof. The rotor part is made of permanent magnet. Various parameters required can be adjusted through the winding of the stator, which can operate under wide voltage.
Advantages: long service life, noise less than 35dB, can be used for hot water circulation, can be installed underwater, and completely waterproof, pump axis using high-performance ceramics, high precision, good seismic resistance.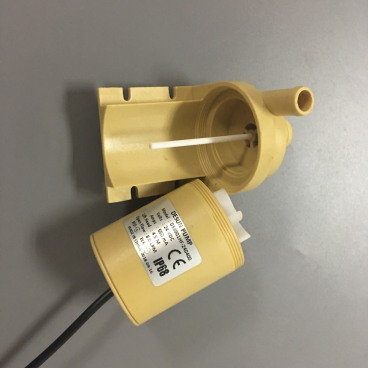 Online Inquiry